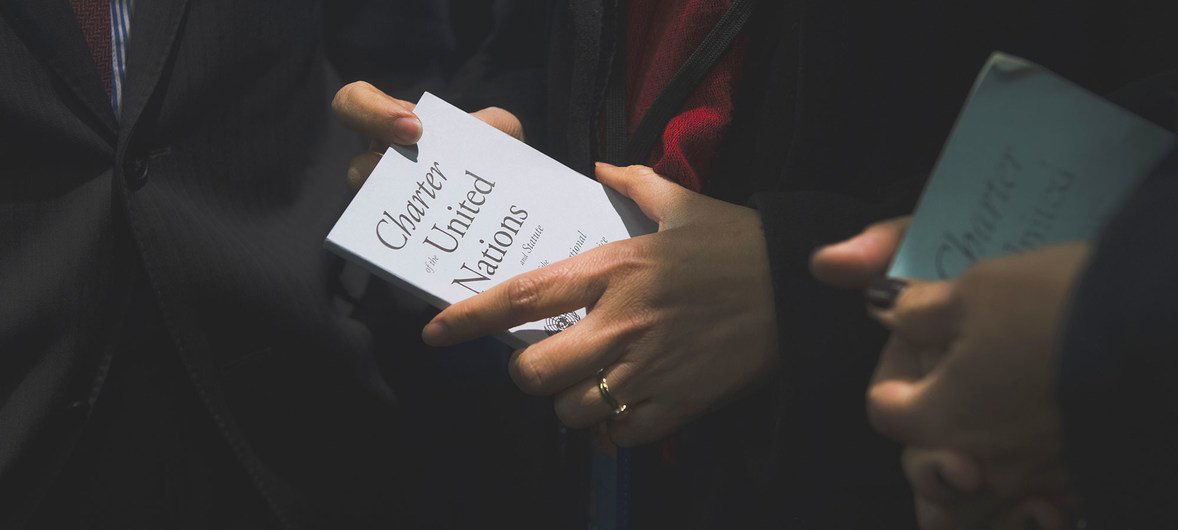 "Today the stakes for preventive diplomacy and dialogue could not be higher," said Khaled Khiari, Assistant Secretary-General for the Middle East, Asia, and the Pacific, in a meeting organized by the Brazilian presidency.
Referring to the escalating situation in Israel and the occupied Palestinian territory, he warned that in the absence of a negotiated two-State solution, the "vicious cycle of violence risks plunging the entire region into conflict for years and generations to come".
Tensions 'highest in decades'
"Geopolitical tensions are at their highest in decades," the top UN official explained, cautioning that unless they are addressed, the "transition to a new global order" which is underway, may result in the loss of trust – and the risks of escalation – affecting almost all regions.
Amid increasing geopolitical strife and challenges to international norms, many States are sceptical about how the multilateral system is working for them: commitments remain unmet and double standards rule.
Negotiated settlements of conflicts have been harder to achieve, triggering military solutions, for which civilians are paying a heavy toll, underscored Mr. Khiari, noting that the deterioration of global and regional arms control frameworks and crisis management protocols is exacerbating the situation.
Diplomacy is the answer
Against this backdrop, the Secretary-General's New Agenda for Peace is instrumental to recommit to diplomacy for peace, and rebuild trust.
"The driving force for a more effective collective security system must be diplomacy," urged the Assistant Secretary-General, elaborating that diplomacy requires risk-taking, persistence and creativity, and – above all else – a commitment to peaceful resolution.
He reminded that the UN Charter offers a range of options "to address our differences" with its Chapter VI prescribing that all States should rely on peaceful means as their first option to resolve disputes.
Regional expertise vital
While adherence to the principles of the Charter is essential, regional organizations and frameworks have a critical role to play, Mr. Khiari said, as they "can offer avenues for trust-building and détente".
While not all lessons are transferrable from one region to another, the knowledge of how to initiate dialogue despite differences, maintain channels of communication – even when disputes escalate into violence – and understanding the "fears and concerns of one's rival", are of the essence, he added.
Building trust
Former world leaders including Michelle Bachelet, former president of Chile (and also the previous UN human rights chief), Thabo Mbeki, former South African president, and Dr. Josefina Echavarría Alvarez of the Peace Accords Matrix (PAM) programme, also briefed the Council.
In their view, a comprehensive approach to conflict resolution is a must: not only political and security matters, but also the social and developmental aspects must be addressed for a robust success.