Around Town: Curtains to go up for Marathi theatre fest next week
Next week, the National Centre for Performing Arts (NCPA) in Mumbai will be throwing the spotlight on the vibrant Marathi theatre with an array of activities, including the staging of plays, holding talks, dramatised reading sessions, and theatre workshops as part of Pratibimb Marathi Natya Utsav.
The tenth edition of the festival will begin on May 5 with the premiere show of the play Kalgitura, the winner of Darpan, a new writing initiative. The three-day-long festival will feature several experimental and popular plays, including Prasthan Urf Exit, Uchhaad, Sainik, and Charchaughi.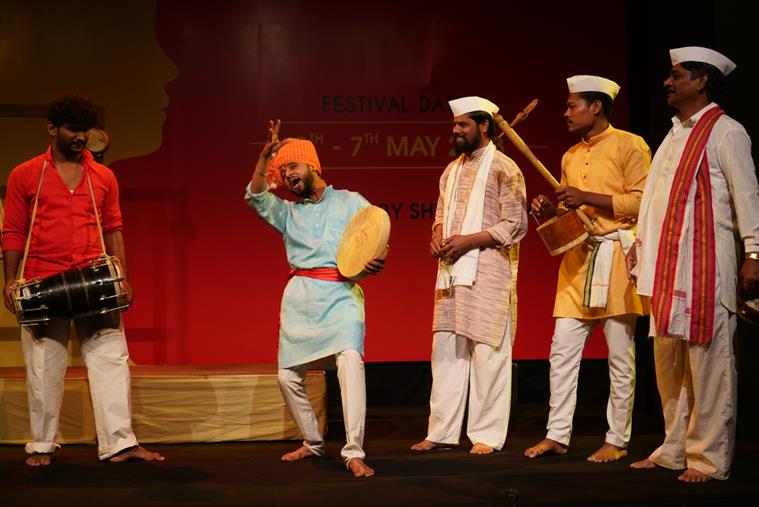 Kalgitura promises to be a fascinating story of a unique 700-year-old folk tradition being saved from extinction.
With the aim of drawing a non-Marathi speaking audience and popularising the rich Marathi theatre, the NCPA has planned to show the play with English subtitles.
"Those who are not conversant in the language need not worry. All plays have been subtitled in English," NCPA chairman Khushroo N Suntook said.
Suntook said that the festival will see the premiere of a new NCPA production Kalgitura, which promises to be a fascinating story of a unique 700-year-old folk tradition being saved from extinction. Set in a village called Parsul in Maharashtra, the play focuses on a unique folk tradition called 'kalgitura'. This musical play is written by Datta Patil and directed by Sachin Shinde.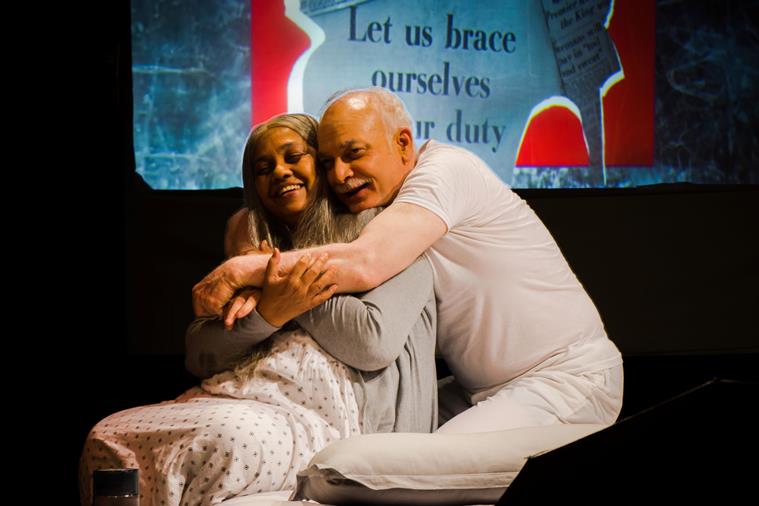 Prashtan urf Exit is about a married couple in their eighties, who are lonely and ailing.
On May 6, Prasthan Urf Exit, written by Makarand Sathe and directed by Alok Rajwade, will be staged at Experimental Theatre. The play, described as an absurdist tragicomedy, is about a married couple in their eighties, who are lonely and ailing. They are both fearful of death and yet, they are ready for it. However, death seems to be playing games with them because Yamadoota's (God of death) malfunctioning app is unable to tell who among them is dead.
Later in the evening, Uchhaad, a licensed adaptation of Yasmina Reza's 2009 Tony Award-winning God of Carnage, will be staged. The play centers around a meeting between two couples over a peaceful resolution of a minor altercation between their sons. Their meeting slowly turns violent, tearing apart the veils of civility. Niranjan Pedanekar has adapted this celebrated French play in Marathi and Anupam Barve has directed it.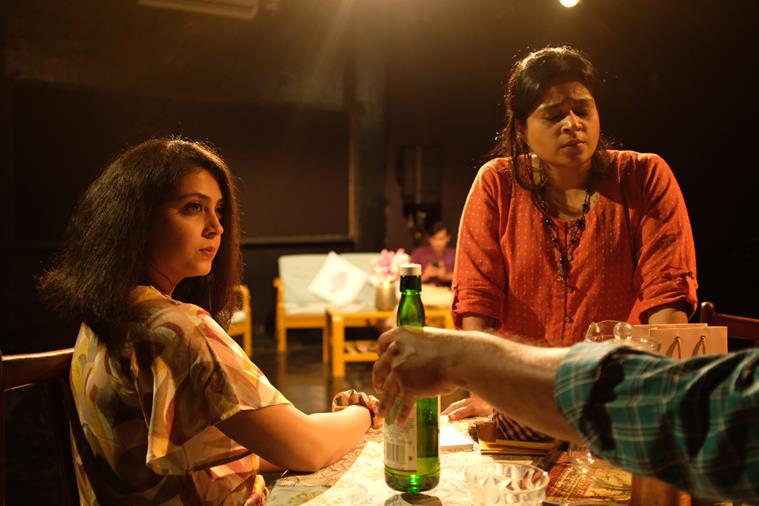 A still from the play Ucchad.
On the final day of the festival, the premiere show of Sainik, a monologue written, directed and enacted by Makarand Deshpande, will be held. The monologue, which talks about the death of a soldier, will be followed by a discussion with Deshpande.
That evening at NCPA's Tata Theatre, a 195-minute play, Charchaughi, that centres around the journey of four women who have shaken off the bondages of a patriarchal society, will be staged. The play portrays the story of a mother and her three daughters who make very unusual decisions in their lives. Written by Prashant Dalvi and directed by Chandrakant Kulkarni, this much talked-about Marathi play has been revived with a fresh cast, featuring Rohini Hattangady, Kadambari Kadam, Parna Pethe, Ninad Limaye, Shreyas Raje, Parth Ketkar and Mukta Barve, after 31 years.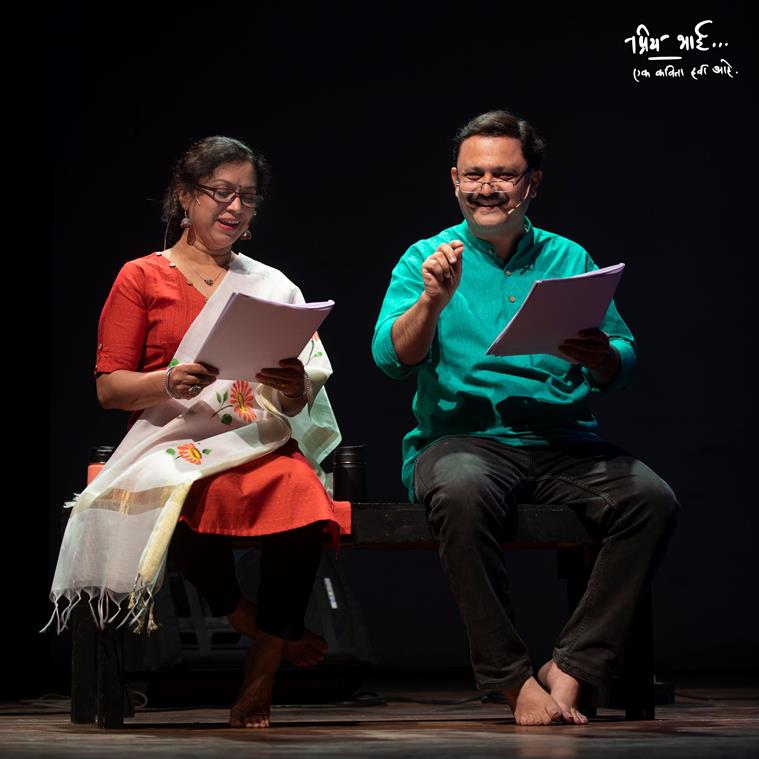 A still from the play 'Priy Bhai Ek Kavitaa Havi Aahe'.
Bruce Guthrie, head of theatre and films at NCPA, believes that it is vitally important that the craft of playwriting and the creation of original work be celebrated and supported. "Pratibimb is rolling out a bunch of other activities that focus on different aspects of stagecraft. On May 6, an introductory workshop by Akshay Shimpi on voice modulation, and a guided tour of the NCPA theatres will be conducted. The dramatic reading of Priy Bhai, Ek Kavita Havi Aahe, written by Sameer Kulkarni and directed by Amit Vaze, will also be held," Guthrie said.
Tickets for Pratibimb Marathi Natya Utsav to be held from May 5 to 7 are available at bookmyshow.com.