Google Doodle celebrates Alan Rickman's iconic Broadway performance in Les Liaisons Dangereuses
Late English actor Alan Rickman is being remembered by Google Doodle on Sunday for his iconic Broadway performance in Les Liaisons Dangereuses. The day marks 36 years of the actor's memorable performance in the play, which was a changing point in his 40-year-long career.
Alan is however more popularly known for playing Professor Snape in the famous Harry Potter film franchise. But the actor's career graph actually goes back to early 1980s. Alan worked in several theatre productions early on in his rendezvous with acting, but it was in 1987, that his anti-hero role of Vicomte de Valmont in Christopher Hampton's adaption of Les Liaisons Dangereuses, that skyrocketed his career.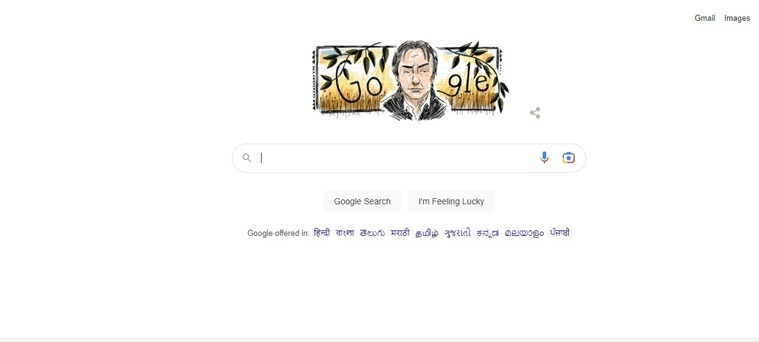 Actor Alan Rickman was seen on Google Doodle on Sunday. (Photo: Google)
Celebrating Alan's iconic performance, Google wrote, "On this day in 1987, Rickman performed in 'Les Liaisons Dangereuses', a Broadway play that was instrumental in launching his career."
The late actor joined Royal Shakespeare Company and worked in The Tempest and Love's Labour's Lost. He is also remembered for his performances in movies such as Die Hard, Love Actually and Sense and Sensibility. However, after several remarkable performances in films and theatre plays, it was his appearance as the disgruntled Professor Snape in the Harry Potter movies that brought unparalleled love for the actor from all over the world.
Alan Rickman died at the age of 69 in London on January 14, 2016 after a battle with cancer.