I hereby declare: Karnataka Education Minister BC Nagesh declares Rs 7.95 crore assets; Satish Reddy's total worth at Rs 105 crore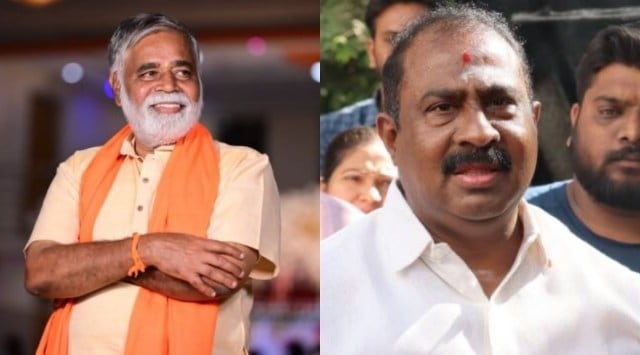 Karnataka Minister of School Education and BJP MLA BC Nagesh (Left) and Bommanahalli MLA Satish Reddy M (right) (Twitter/@bcnagesh, file)
Listen to this article
I hereby declare: Karnataka Education Minister BC Nagesh declares Rs 7.95 crore assets; Satish Reddy's total worth at Rs 105 crore
x
The Karnataka Assembly elections are scheduled to be held on May 10 and counting of votes will take place on May 13. The term of the current 224-seat Karnataka Assembly gets over on May 24.
As the candidates start filing their nominations, we take a look at their assets.
Karnataka Minister of School Education, Literacy and Sakala BC Nagesh declared assets to the tune of Rs Rs 7.95 crore for the upcoming Assembly polls. Meanwhile, Bommanahalli MLA Satish Reddy's total net worth stood at Rs 105 crore.
BC Nagesh, BJP
Constituency: Tiptur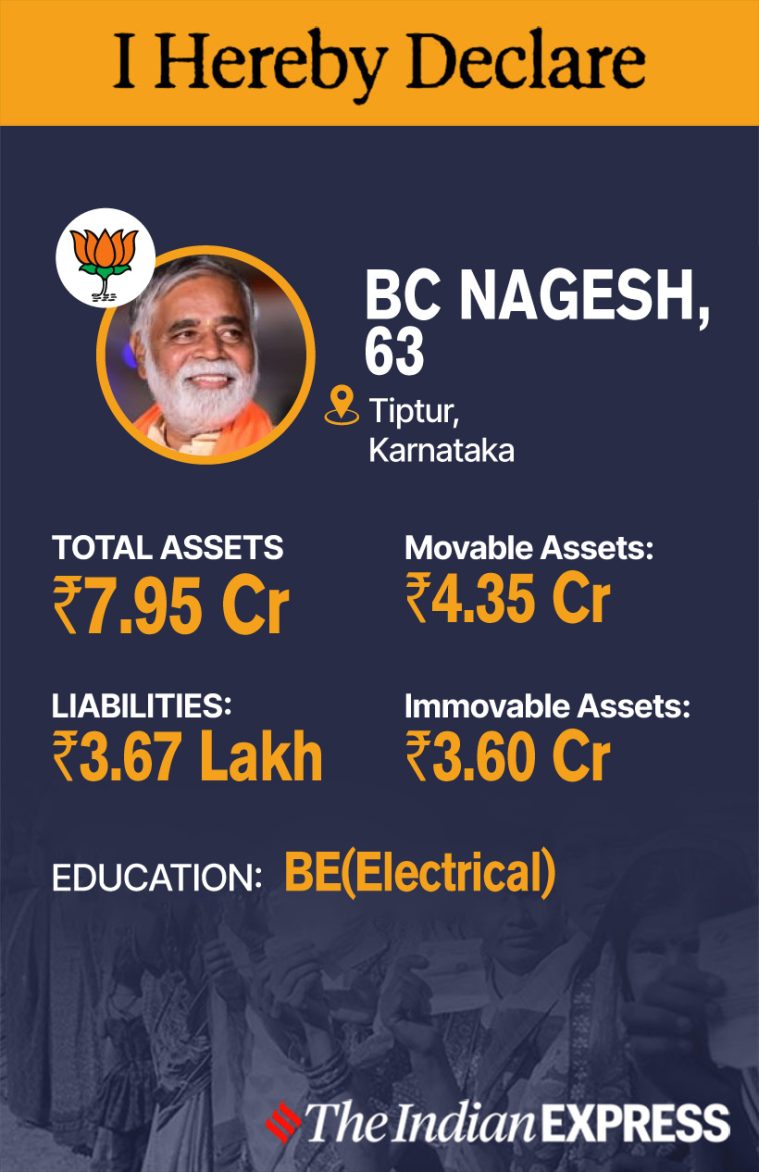 Satish Reddy M, BJP
Constituency: Bommanahalli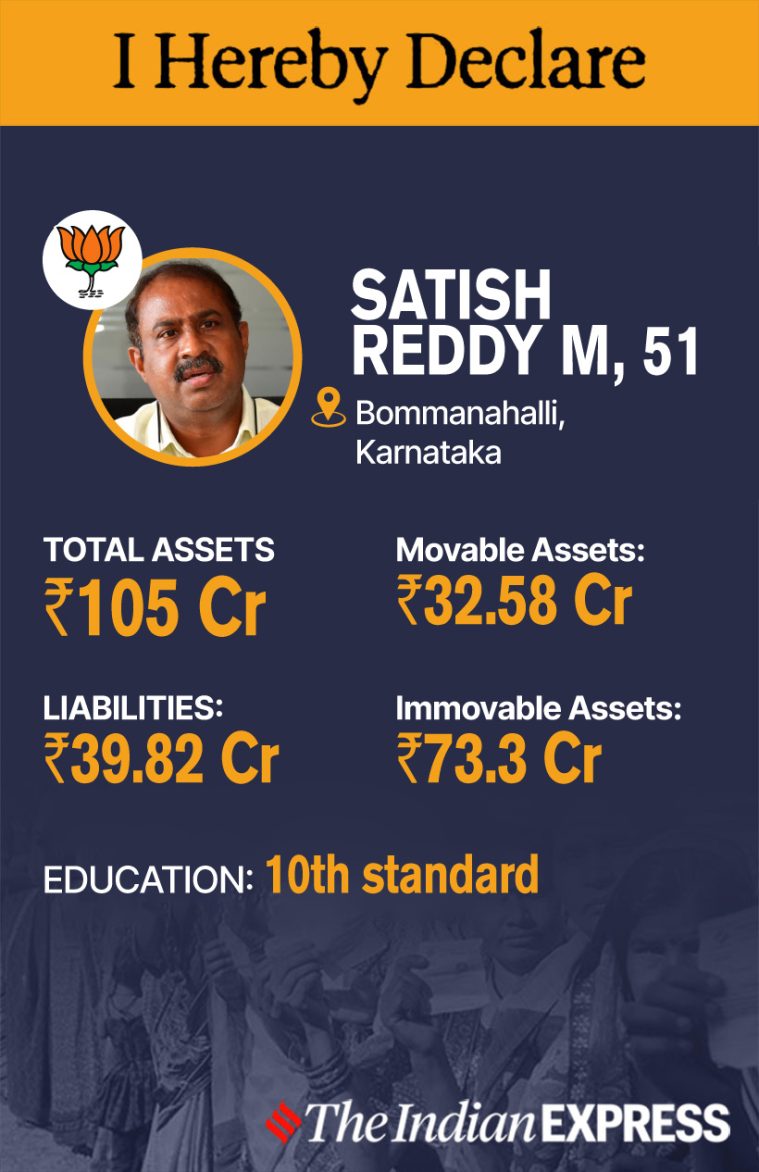 First published on: 28-04-2023 at 18:23 IST