'Together, we have created this epidemic of loneliness': Lukas Dhont, director of Oscar-nominated Close
Belgian director-screenwriter Lukas Dhont's Close (2022) opens with 13-year-old friends, Leo (Eden Dambrine) and Rémi (Gustav De Waele), running through a field of flowers joyfully. The lives of these two inseparable friends are changed forever when they start a new school, where a couple of classmates question the nature of their relationship. Close is Dhont's second feature after Girl (2018), which revolves around a 15-year-old transgender girl and aspiring professional ballerina. An evocative and empathetic look at boyhood, Close, which won the Grand Prix award at Cannes and was shortlisted for the Oscar for the best international feature film, is currently streaming on MUBI. Excerpts from a video interview with Dhont.
From a young age, you were drawn to cinema. How?
From the age of 12, I wanted to be a filmmaker. I remember that one of my mother's friends had a small camera. During one summer, we asked her if we could borrow it. That summer we started building decors and creating costumes. I ran around the home filming everyone who would be in my film. At that time, I wanted to use cinema as a way to disappear, to be in another reality and avoid being confronted with my own. I was a young person who felt that the body I was born in came with certain expectations that I couldn't live up to. It is only later that I realised that everyone probably goes through that. That time it felt like personal agony and wound. Cinema was my escape.
When did gender become your preoccupation as a storyteller?
Until I was around 18 years old, I believed creating movies with zombies and vampires would be my path. When I went to film school, my teachers told me: 'You don't have a personality (as a storyteller)'. That was a brutal thing at that time. But it was also true. I had spent so much of my young life copying the behaviour of others that I had spent no time understanding who I really wanted to be.
Then, I watched Jeanne Dielman, a film by Belgian filmmaker Chantal Akerman. It was the opposite of anything that I had ever seen. It was a film where the camera was pointed at a housewife in her 70s making meatloaf and other things. I had never seen that as a possibility for cinema. It showed me that the camera can be just right next to you. That it could also reveal all these invisible walls, these assigned roles and expectations linked to the body and gender. This made me realise maybe that was my path.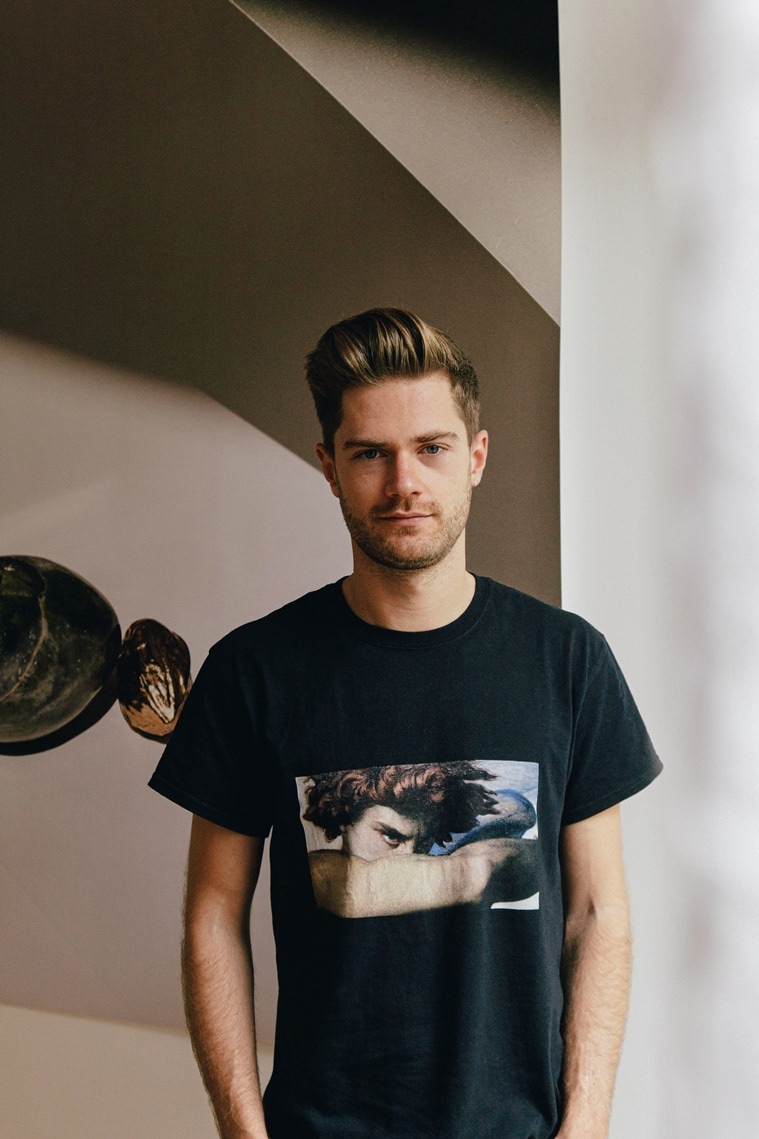 Close director Lukas Dhont.
Why do you think it is important to tell stories of gender complexities and dynamics?
For the longest time, we have constructed narrow (gender) definitions in this patriarchy dominated masculinity. These definitions don't seem to work for many people. There is a necessary, vital feminist movement which is reconstructing that. It is leading the way but it should also deeply involve anyone who doesn't identify as a woman. I believe that there is this need of protecting those who have been victims of narrow boxes.
How much did your lead actors, Eden Dambrine and Gustav de Waele, contribute to the script?
They read the script before the final stage of casting. I wanted them to know everything that was going on with the film. I strongly believe in the voices of 13-year-olds. I made this movie because I believed in those voices. When I listen to 13-year-old boys speak about each other, they do so in the most loving tender way.
The conversations I had with Eden and Gustav regarding the script, in many ways, influenced what we see on the screen — not the framework or dramaturgy but most definitely the nuances. We had a very open conversation around masculinity and friendship. We also had a beautiful conversation around loss.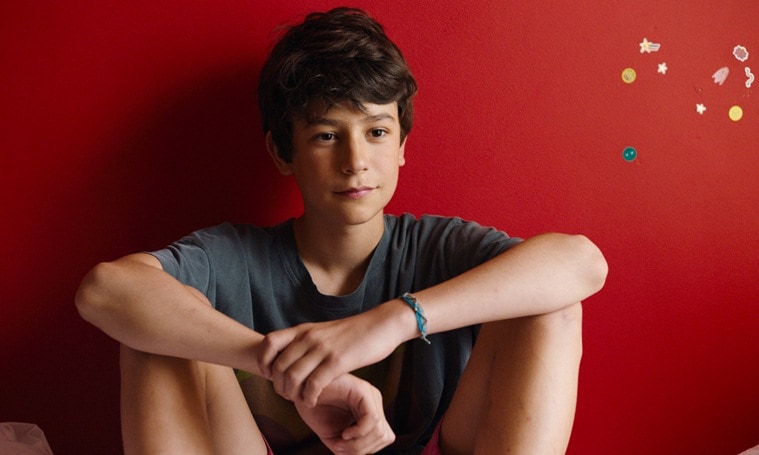 A still from the movie Close.
The film is exceptional in how it lets tenderness and forgiveness set the film's tone.
I knew that Close was going to be a film that exists as a sort of blistering beauty; as a sort of play and dance between the fragile and brutal not only in the bigger picture but also on the scene level. I knew that the parts of tenderness would get corrupted slowly with the arrival of the brutal. When I was writing, I always had that in mind. The film in its essence is about how we live in this world where the tender and the soft often get smothered by the brutal.
What do you feel about labels?
For some, labels feel comfortable. We should just normalise intimacy between human beings — that should not be sexualised. When it comes to masculinity, for example, we have told men for long that the only way they can find intimacy is through sex. Together, we have created this epidemic of loneliness. I believe women have done a much better job being there for one another intimately. We can solve this, I think, if we normalise touch and language of the heart.
What are the kinds of stories that you would like to tell in the future?
I am someone who wants to make pieces from the heart, for the hearts. The heart is often underestimated, undervalued and deemed less intelligent. So, I tend to go for the heart fully, radically. Hopefully, I can make (cinematic) pieces that can collectively heal us.