Will avoid cars, deploy ROP in anti-Maoist operations: Police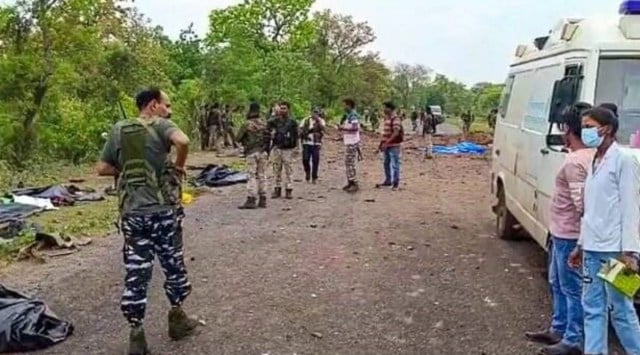 Security personnel at the site after at least ten police personnel and a driver were killed in a blast carried out by Naxalites in Chhattisgarh's Dantewada district, April 26. (PTI)
Listen to this article
Will avoid cars, deploy ROP in anti-Maoist operations: Police
x
The Dantewada police have decided to avoid use of four-wheelers besides deploying Road Opening Party (ROP) during anti-Maoist operations, it is learnt.
The decision has been taken on the heels of April 26 IED blast in which 10 personnel of the District Reserve Guard (DRG) and a private driver were killed.
The Maoists had planted around 50 kg explosives after digging a foxhole tunnel beneath the road in the April 26 attack.
Police sources in Aranpur said, "The ROP was not conducted as it was a covert operation and we did not want the Maoists to get a clue. But it was our mistake not to conduct a ROP while returning as we considered the path to be safe. Henceforth, we will use bikes after ROP or walk."
© The Indian Express (P) Ltd
First published on: 29-04-2023 at 04:03 IST